For a few weeks, it's been raining almost all day every day with sleet most days as well. There are few opportunities to take my cameras with me on hikes and walks. I did get out with my A6000 this weekend and the K1000, though. I finally finished off my roll of B&W film, so those will be posted in a few weeks.
We had a partly sunny Saturday with temps in the high 50s, so we got out and about for a few hours with Jack. He's getting up there in age, but he still loves to go explore the beach and tide pools. Anytime Crystal and I both start getting ready, he starts with the big doe eyes because he wants to go. It's a little hard on his joints, but you can't tell while he is out there with us. 😆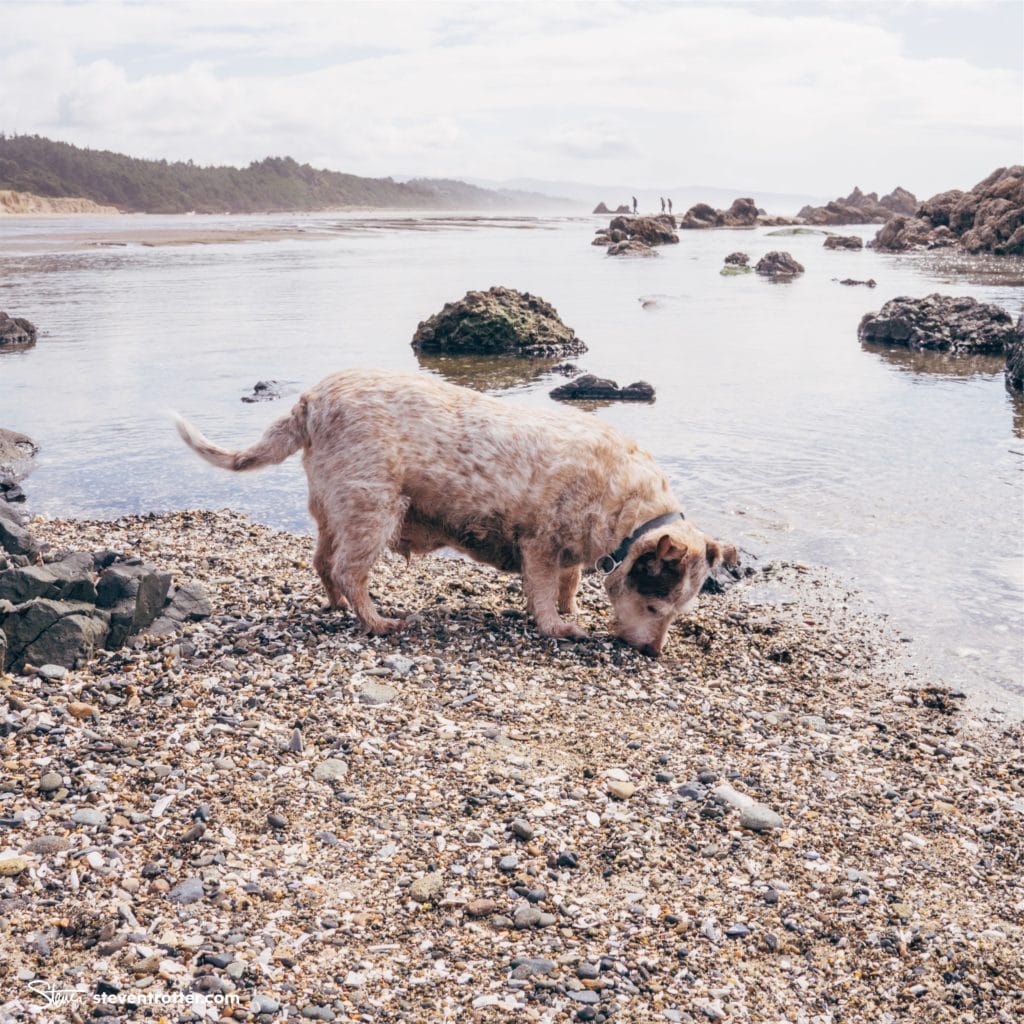 The Author:
Hi, I'm Steven. 👋 I'm a graphic designer (UX/UI, web & branding), photographer, and maker here on the beautiful Oregon Coast.