Tonight, as I was walking and taking photos at one of my favorite spots on the coast to watch the sunset, I looked over and recognized two people I never in my life thought I would meet, much less at the same time – Megan Mullally and Nick Offerman. I did a double-take and tried to keep my cool. But, if you know me at all, you know how much of a super fan I am of both of them.
We took some photos of the stunning landscape, talked about the Oregon coast & local attractions, chatted about how important it is to take time to be creative, and watched the sunset over Cape Perpetua.
Nick & Megan, if you happen to see this post, thank you for being you and inspiring so many people like me to just be goofy and creative. The world needs more of it. (also, I'll be your Oregon Coast tour guide any time you need it!)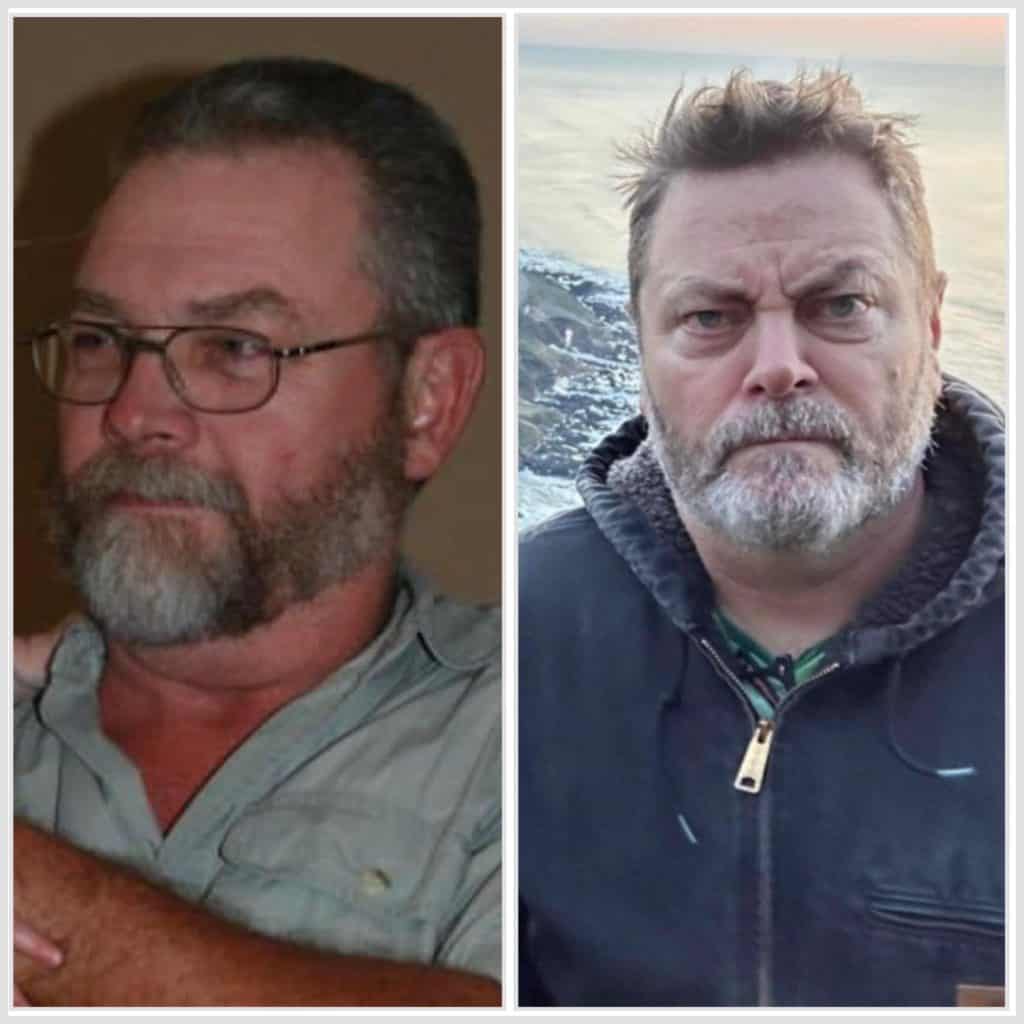 And just for fun, I have to share this funny photo comparison of my dad and Nick that my sister made when I told her what happened tonight. 😂
The resemblance never really struck me until tonight. And, multiple ways, they have both shown me so much about what it means to be not only a good craftsman but also a good husband.
Photos from tonight: