TL;DR
The Boundless CFC 2.0 is a great beginner, budget vaporizer than can also be very discreet if you keep the chamber clean. It has a max temp of 446º F, a rechargeable internal 18650 battery, a ceramic chamber that handles .5g of dried herb, and an included water pipe adapter.

This is our third product from Boundless Technology to try and it is our favorite so far.
The ceramic chamber holds a half gram and heats up to a max temp of 446º F within 45 seconds of turning it on (which is five quick taps of the power button, as with other devices). The ceramic makes it a very easy cleanup using the included brush. Remember, always clean your devices after each use to prevent residue build-up.
Pressing both temp control buttons at the same time changes the awesome display screen from Celsius to Fahrenheit.
The CFC 2.0, the big brother to the original CFC, also includes several extra screens for both the over and the mouthpiece. Speaking of the mouthpiece, they have included a free water pipe adapter.
For the price point, it can't be beaten in my opinion. The CFC 2.0 provides an excellent experience whether you use the built-in mouthpiece or with your favorite glass piece!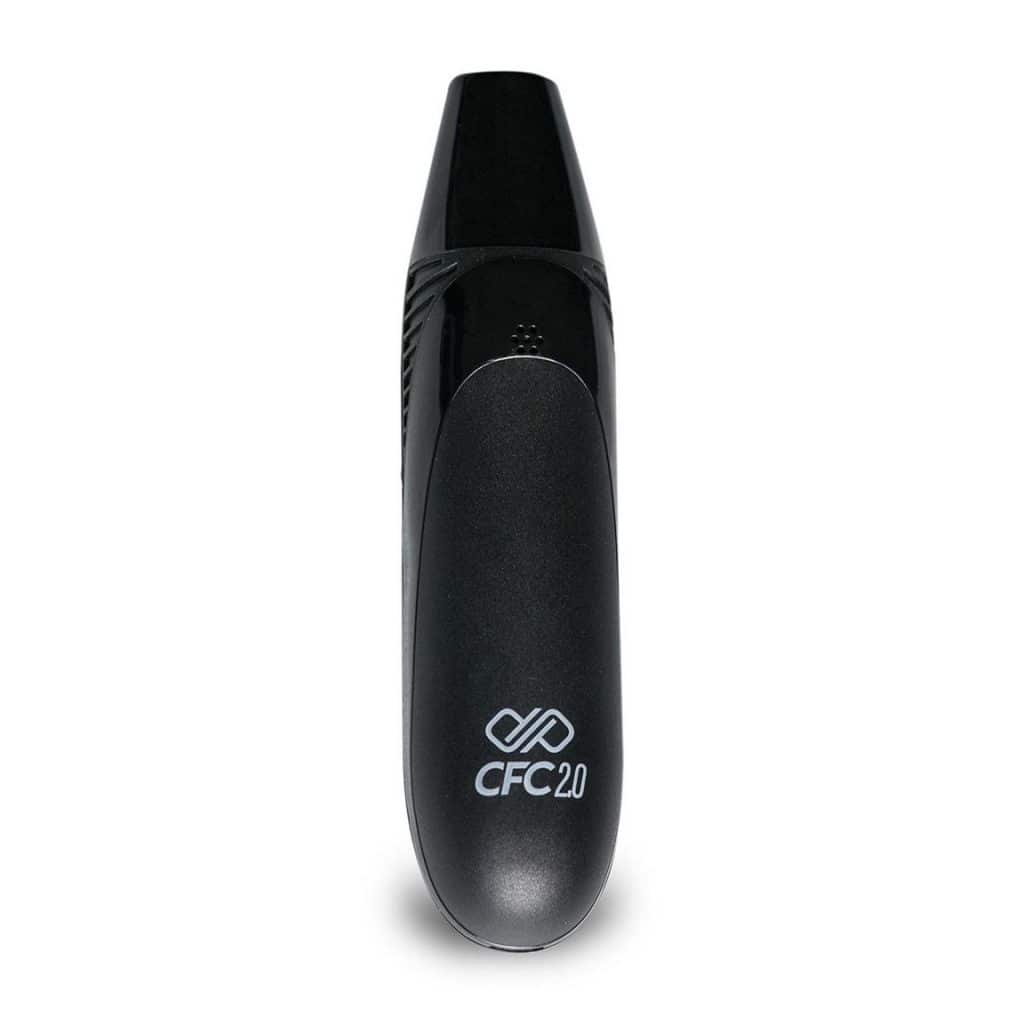 What's in the box
Boundless CFC 2.0 Vaporizer x 1
(WPA) Water Pipe Adapter x 1
USB Charging Cable x 1
Cleaning Brush x 1
Stir Tool x 1
Extra Oven Screens x 2
Extra Mouthpiece Screens x 3
Manual x 1
Specifications
18650 3.6 V, 9.0Wh Internal Battery
Height 5.2 in / 13.2 cm
Diameter 1.1 in / 2.8 cm
Weight 3 oz / 85 g
Temperature Range 140 – 446°F / 60 – 230°C
3-year Warranty (Battery – 90 days)
100% Satisfaction Guarantee
The Cons
My only complaint is the charge time, which is 3hrs. So, make sure you place it back on the charger between sessions. Other than that, this is one of my favorite vaporizers I have ever used!