TL;DR
The Jettison is another solid EDC knife from CRKT. A modified Wharncliffe-style blade made out of value steel, a flipper opener, stonewashed steel, a frame lock, and a deep-carry pocket clip – making it a great everyday carry.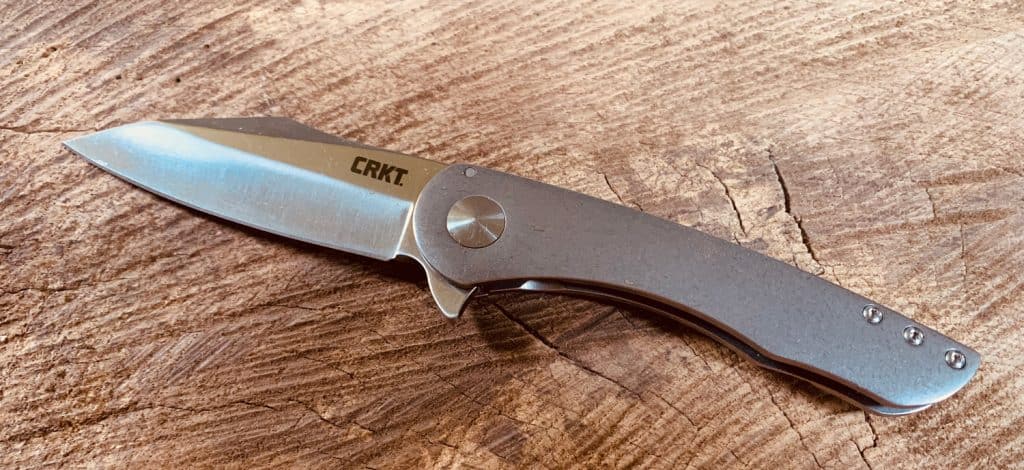 Another solid EDC knife from Columbia River Knife & Tool, the Jettison was designed by Robert Carter. You might recognize the maker's name from the very popular sheepsfoot, Carter Prime.
The Jettison is still one of my favorite designs from the past few years. In fact, my three primary EDCs are the Jettison, Kershaw's Leek, and CRKT's Swindle. The modified sheepsfoot style blade has a saber grind (with an added harpoon spine) and is made out of 8Cr13MoV (value-level steel common in this price range). The flipper opener is unassisted, yet very smooth thanks to a set of Teflon washers combined with a great balance of blade and handle. Speaking of the handle, the smooth scales are made out of stonewashed stainless steel and it sports a frame lock and deep carry, tip-up, right-handed only pocket clip – making it a great everyday carry!
I have enjoyed using this knife since the day I unboxed it. It has a very unique design with that thick, harpooned blade contrasted against the smooth, sleek handle. I had previously been carrying CRKT's popular gentlemen's knife, the Swindle, so this felt more like a small transition, versus a whole new knife, since I had already gotten used to a smooth knife handle.
They didn't skip many details on this design either. A look inside the knife reveals a considerable amount of in-milling to make the handle balance out with the blade, making it close even smoother than it opens.
It also has an easy breakdown and takes a sharp edge very easily. You'll just need to sharpen it a bit more due to the value steel they used. Again, common steel at this price point of around $50.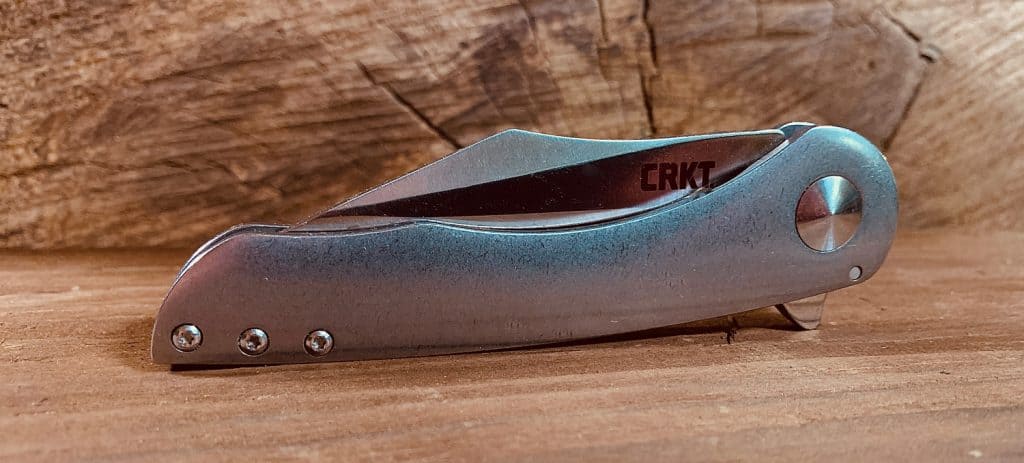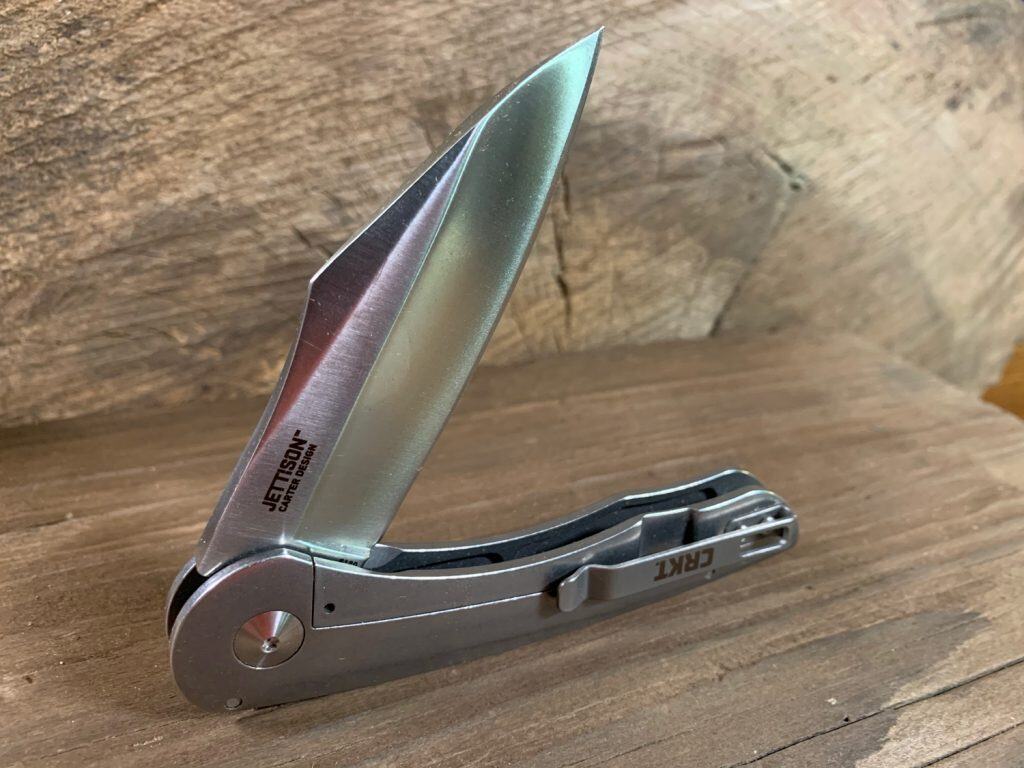 Specifications
Blade Length: 3.26″ (82.80 mm)
Blade Edge: Plain
Blade Steel: 8Cr13MoV
Blade Finish: Satin
Blade Thickness: 0.13″ (3.20 mm)
Overall Length: 7.75″ (196.85 mm)
Closed Length: 4.52″ (114.83 mm)
Weight: 4.50 oz. (127.57g)
Handle: Stonewash Stainless Steel
Style: Folding Knife w/Frame Lock
The Cons
My only two concerns are actually the same complaints I had about the Swindle. The frame lock looks great and feels great, but it is harder than it should be. The lack of a thumb hole or indentation on the handle makes it a little tricky to hit the lock without fail. A very small thing once you get used to the feel of the knife.
The second is an even smaller complaint. It is very, very smooth so it sometimes feels insecure in your hand, especially around water. But, this is a tradeoff for the super unique look.