TL;DR
The Chris Reeve Sebenza 21 is a icon in the knife world. It has gotten harder and harder to put your hands on one over time because people just don't want to let them go. A drop point in CPM S35VN steel, integrated framelock with ceramic ball, angled pocket clip, and tons of different options to customize your own knife!

We have been waiting for months to bring this one to you! This knife was so anticipated that it actually leaked on social media and the knife world went crazy. A few comments on CRK's Instagram feed show you the excitement felt all around:
"Perfection!! Can't wait to see it in a couple of days!!"
"Must have…"
"Top spot for Bladeshow excitement!!!!!"
Sebenza, which means "work" in Zulu, is exactly what this series of knives is intended for. You can easily make a Sebenza a "forever" knife.
The first and most important detail I was excited to see is that the base "plain" model features the ever-dependable CPM S35VN. Some people might want something a bit more premium on a $450 knife, but S35VN is an excellent all-around steel for everyday use. The Damascus versions feature higher-end steel.
As the inventor of the modern framelock (Reeve Integral Lock), Chris Reeve didn't disappoint with the 31 – adding a steel insert to cap off the lockbar to protect the titanium handle from wear over time and he even added a ceramic ball to the interface between the lock and the blade. The two largest changes in this model. This ball serves as a detent ball and 'lockbar insert' at the same time. Ceramic is harder than titanium and will therefore not wear out as quickly.
On the Sebenza 21, the pocket clip is located straight above the lockbar, which ensures that the clip also pushes down on the lockbar. Some people felt the preload on the lockbar became too high as a result. For that reason, the Inkosi was already enhanced with a clip that was slightly twisted to make sure it would rest on the frame. The Sebenza 31 will get the same treatment.
The ergonomics of the Sebenza 21 were already near-perfect in their simplicity, however, there are still small things that could be improved and CRK made them happen. At the front of the handle, small subtle adjustments were made to make sure it feels even better in your hand.
The Sebenza 31 with inlays is also slightly different from the 21's options. The shape is completely different. It might remind you of the Regular Annual Sebenza's which were introduced about 15 years ago.
Look at this beauty: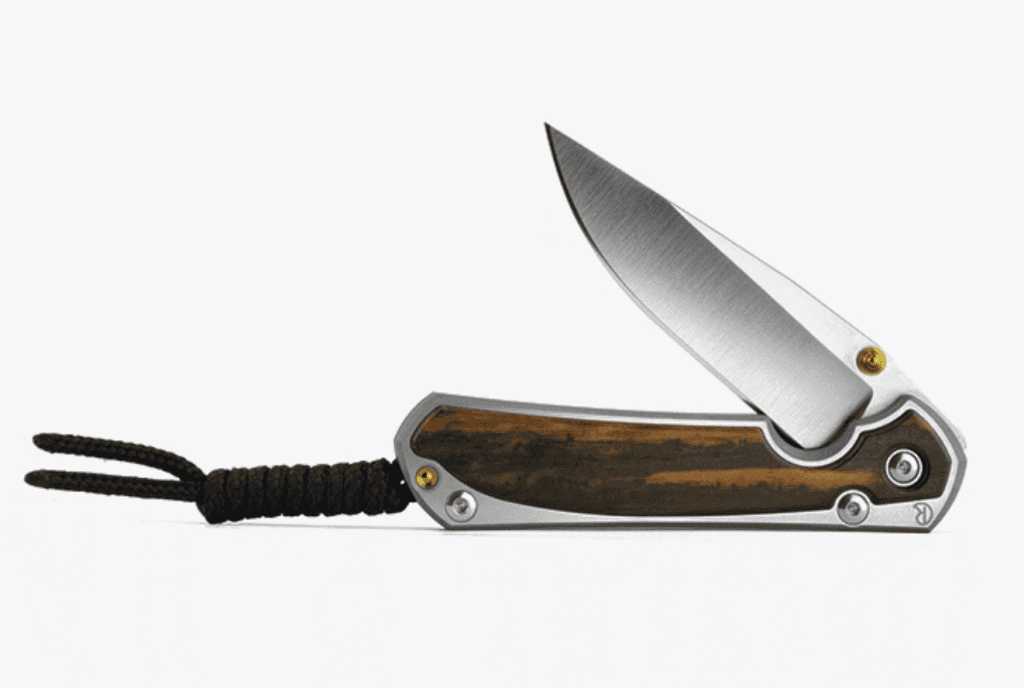 Specifications
Blade Length: 3.61″ (91.69 mm)
Closed Length: 4.79″ (121.67 mm)
Overall Length: 8.40″ (213.36 mm)
Blade Material: CPM-S35VN Stainless Steel
Blade Thickness: 0.121″ (3.07 mm)
Blade Hardness: 59-60HRC
Blade Style: Drop Point
Blade Grind: Hollow
Blade Finish: Stonewash
Handle Material: Sandblasted 6Al4V Titanium
Handle Scale Thickness: 0.15″ (3.81 mm)
Locking Mechanism: Frame Lock
Pivot Assembly: Washers
Pocket Clip: 6Al4V Titanium (Tip-Up, Right Carry)
Weight: 4.7 oz. (133 g)
Designer: Chris Reeve
Made in the USA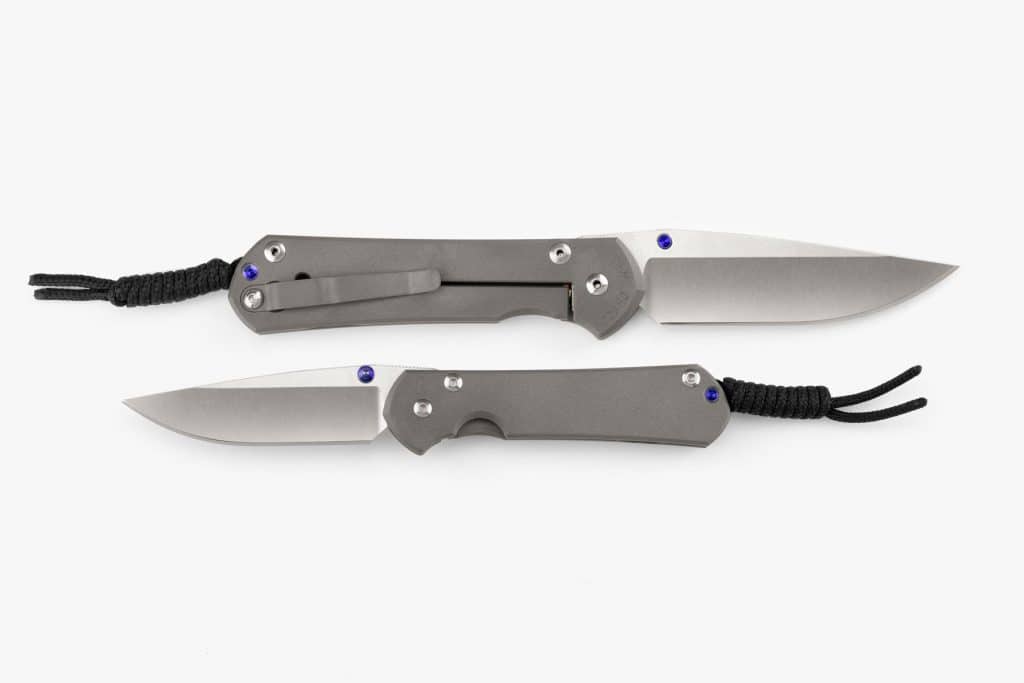 The Cons
Come on. You thought I would have something negative to say? LOL
Get yours today!
You can't get this knife just anywhere yet, but you can pick it up at Knife Center.