After two weeks back-to-back with health issues, I finally got some relief today and felt like I could get out of the house for a bit. Crystal and I traveled up the Alsea River Valley today about 60 miles to attend the Thyme Garden Herb Company's annual Mother's Day Festival. It was extremely warm for this time of year reaching 89º while we were there, but luckily there was plenty of shade to escape the sun when I could feel the sunburn setting in.
This is the first event we have attended since the rainy season ended, so we welcomed the chance to bask in the sun a little bit. The venue for the event was an amazing, sprawling property that consisted of elaborate herb gardens, woodland trails, ponds filled with spawning salamanders, bridges, greenhouses, a gift shop, a live band, belly dances, and about a dozen vendors including artists, beer & wine, food, vintage clothing, and jewelry.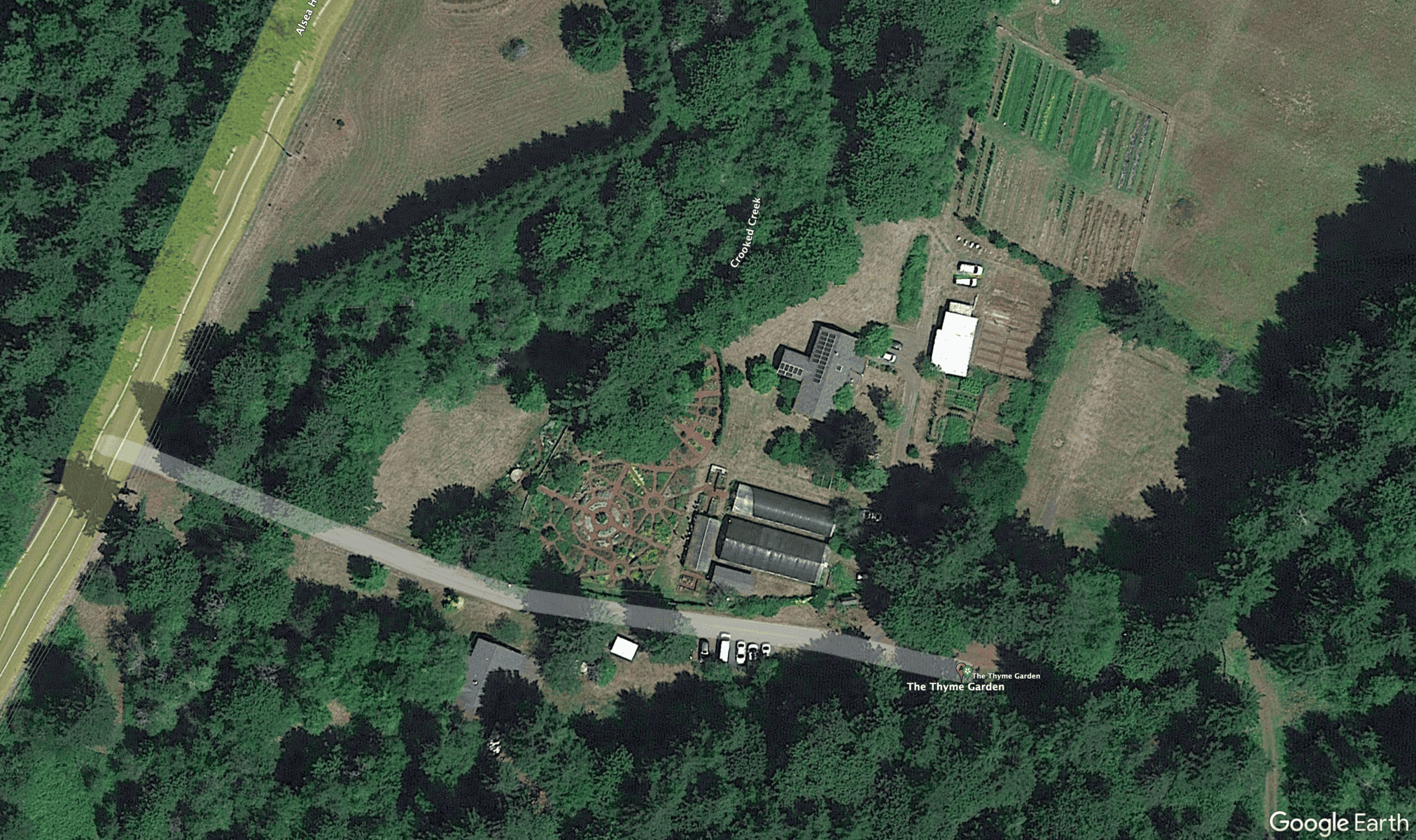 Our favorite find of the day was a handmade willow harvesting basket with a deer antler handle made by Emily at Willow & Bone. It's amazing craftsmanship! Her partner and she were so nice and we discovered they have also been vendors at the local renn faires we attend every year, so we hope to see them again in the future. Her work is so beautiful and the attention to detail is remarkable.
Over the last couple of weeks, we purchased several dozen new plants, so Crystal spent most of the rest of the weekend potting those plants. We also worked on some other Spring projects we need to complete before the kids get here on the 27th. We're so excited that they will be here in two weeks!