I spent the last week getting aclimated to my new camera, the Fujifilm X-T5, and new Fujifilm XF lenses. I've been tweaking base settings, learning how to use film simulations, and overall just getting accustomed to the new form factor of the camera. Coming from ragefinder style cameras, it is taking me a bit to get accustomed to the new layout of the camera, as well as shooting with a center EVF (electronic viewfinder). Another thing I needed to adjust to was working with Fuji RAW files. That is a world of software and processes unto itself and, being honest, I am still trying to figure out the best workflow for processing the images in the best way. I have switched from Lightroom Creative Cloud to Lightroom Classic and I've also added DxO Pure Raw. For whatever reason, Adobe is nearly the worst at reading Fuji RAW files and interpreting them with full clarity and color accuracy. You can see an example here:

I will continue this process until I work out the best method for achieving the results I want. Of course, about the time I get the workflow down, something will change in the future but I should be good for some time using these major brands vs lesser-known software.
I am constantly amazed at the camera's abilities. The film recipes are quite amazing and, most times, the JPG looks much better than the RAW file.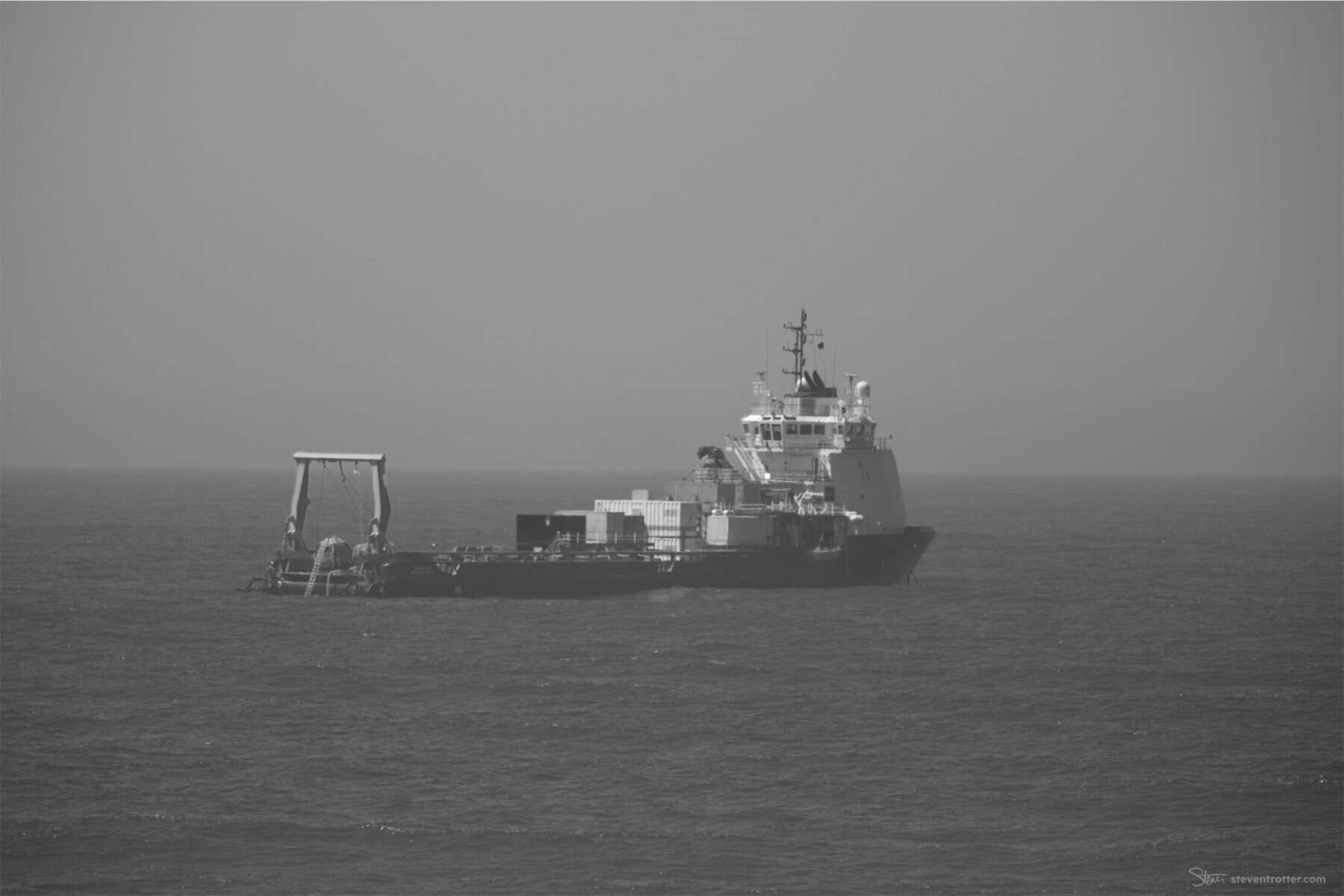 A R/V (research vessel) is anchored just off Driftwood this week, while a crew works on the PacWave energy project offshore. I've included an update from their maintenance log here:
August 13, 2023 (07:35am) – It has been a busy couple of days at Driftwood and aboard Stabbert Maritime's Seacor Lee. On land, the team from RT Casey have been preparing the conduits in the vault at Driftwood. The vault lids were removed on the 10th and the conduits have been depressurized and filled with water in preparation for the next stage of operations. Offshore, the dive team from American Marine International have been spending hours on the seafloor preparing the end of the southernmost conduit (HDD #4). The dive team consists of a diving supervisor, a working diver, a standby diver, a tender for the working diver and a tender for the standby diver. Diving off the stern of the vessel, using surface-supplied Nitrox (sometimes called Enriched Air Nitrox), a working diver can spend well over 2 hours on the seafloor on each dive. With four divers, we can have someone working on the seafloor for about 10 hours per day. All dive operations are controlled by the dive supervisor located in the "Dive Shack" and everything is coordinated with those on the Bridge of the Seacor Lee.PacWave Energy Project Update Log > read more here.
A few photos from last week: