Introduction
As a passionate photographer jumping even deeper into my craft, my excitement peaked when I recently got my hands on the Fujifilm X-T5 digital camera. Fujifilm has a reputation for excellence and photos that have a unique look that results from its famous color science. In this post, I'd like to share my initial impressions, covering everything from design and performance to image quality and user experience.
Design & Ergonomics
From the moment I held the Fujifilm X-T5, its design captivated me. The camera exudes a classic charm with its retro-inspired aesthetic, a nod to traditional film cameras we all love. Crafted from magnesium alloy, the X-T5 feels both premium and rugged, making it a dependable tool for various photographic endeavors. The strategically placed buttons and dials reflect an intuitive design, allowing for effortless manual adjustments. The camera's compact build and lightweight feel are a blessing during extended shoots, ensuring my creativity isn't limited by fatigue. Coming from the more modern, range-finder style of the Sony a6XXX series, this is such a shift in both the method of shooting and the way the camera feels in my hands. I was a little skeptical that I would adjust quickly, but barely a week into using it and I can already tell you I prefer this style of body much more.
Performance & Autofocus
Armed with Fujifilm's advanced X-Trans V sensor and cutting-edge image processing technology, the camera delivers exceptional results across diverse shooting scenarios. The autofocus system's speed and accuracy stand out, capturing fleeting moments with remarkable precision. Tracking moving subjects felt smoother than ever, which is a significant boon for capturing fast-paced action. The camera's burst mode proved handy for capturing dynamic sequences, and its robust weather-sealing instilled confidence in my ability to shoot in less-than-ideal conditions. The Q menu allows you to change to different film recipes very quickly. It feels totally natural to shift the film recipes between shots as it only takes 1-2 seconds.
Image Quality & Dynamic Range
I'm not really into analyzing every pixel, since I am mostly going for a more timeless film look, but the Fujifilm X-T5 exceeded my expectations completely. The X-Trans V sensor, combined with the powerful X-Processor, produced images with stunning color reproduction and an impressive dynamic range in lots of different situations. Whether faced with a vibrant sunset or a challenging high-contrast scene, the camera consistently preserved details across varying lighting conditions. Shooting in RAW format further unlocked post-processing potential, giving me the freedom to fine-tune my images to perfection. Using the included free copy of Capture One Express, the RAW files automatically have the film recipe settings applied to the RAW as well as the JPG, which is really nice. I can make some very small tweaks in exposure or contrast and I'm ready to export the finished images.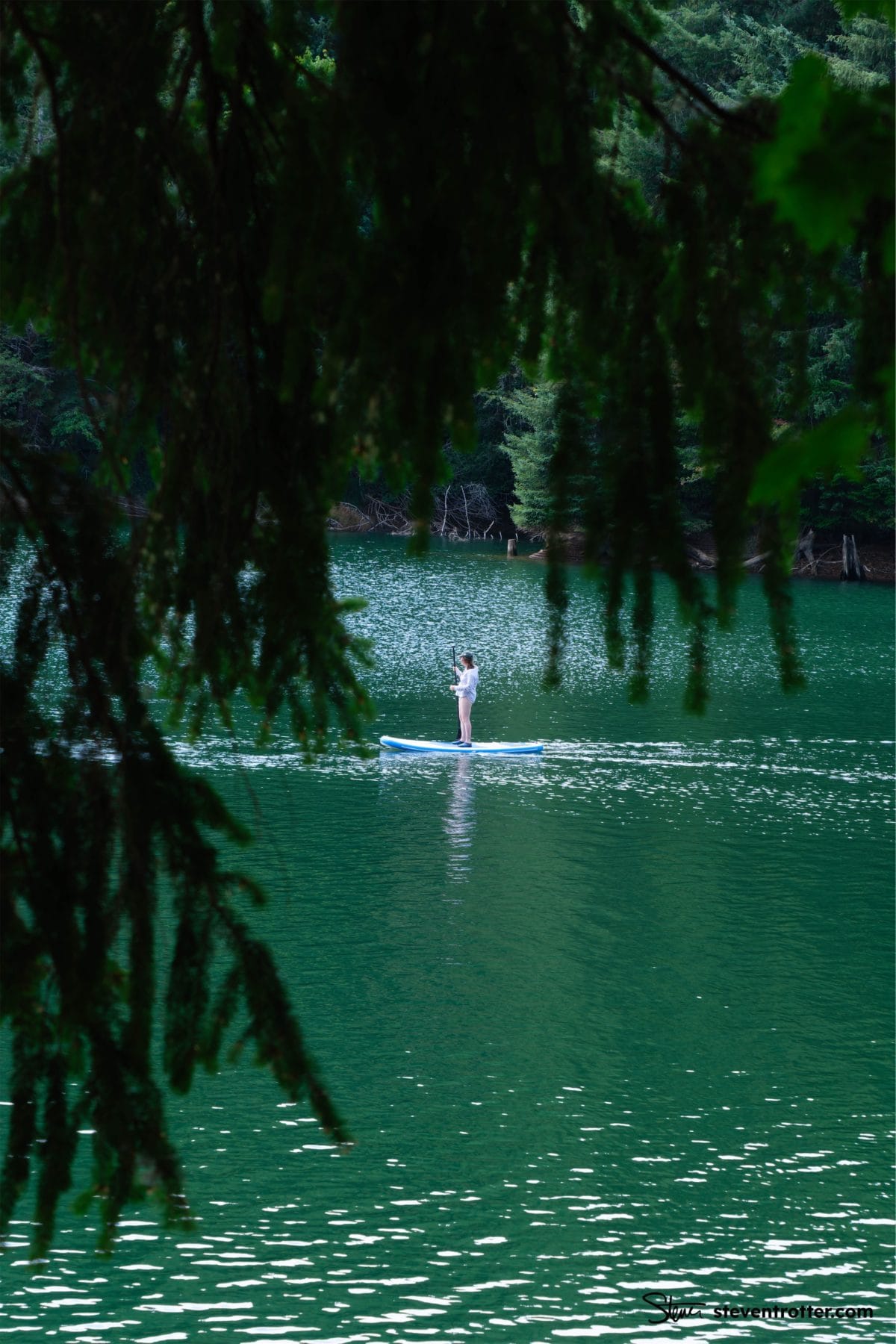 User Experience & Interface
Navigating the X-T5's menu was a breeze from the start, thanks to its well-organized layout and user-friendly, intuitive interface. For having such high levels of customization, the menu is surprisingly easy to navigate.
The high-resolution electronic viewfinder (EVF) provided a crystal-clear preview of my compositions, aiding in precise framing and focusing. What's more, the vari-angle touchscreen LCD added a creative dimension, enabling unique shooting angles and intuitive touch-based controls.
The camera's wireless connectivity options, including Bluetooth and Wi-Fi, simplified the process of both taking photos, as well as sharing my shots on social media platforms, enhancing the overall user experience. This was something never really worked well on my Sony camera.
My Final Thoughts…for Now
In my early encounters with the Fujifilm X-T5 digital camera, I am genuinely impressed by what it brings to the table. Its striking design, exceptional performance, and remarkable image quality position it as a formidable tool for photographers of varying skill levels. Whether you're a dedicated enthusiast seeking an upgrade or a professional in search of a reliable second body, the X-T5 holds immense promise. As I continue to delve into its features and capabilities, I eagerly anticipate the boundless creative opportunities that the Fujifilm X-T5 will undoubtedly unlock in my photographic journey.
More to come soon.